Spring
---
Most of the water in the mine comes from this spring.
This is also where the GWR superconducting gravimeter was situated during its temporary deployement at BFO in 1994.
---
Technician Heinz Otto mounting the Askania pendulum to the wall of the vault. Note the solid granite.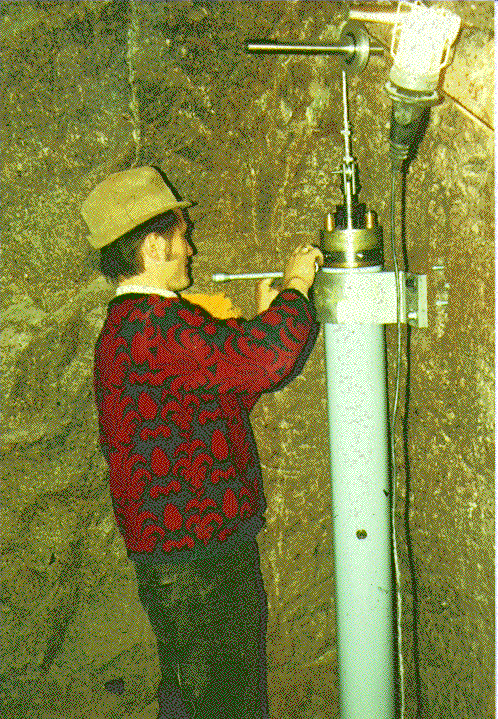 Schematic cross-section of askania pendulum (Agnew, Reviews of Geophysics, 1986)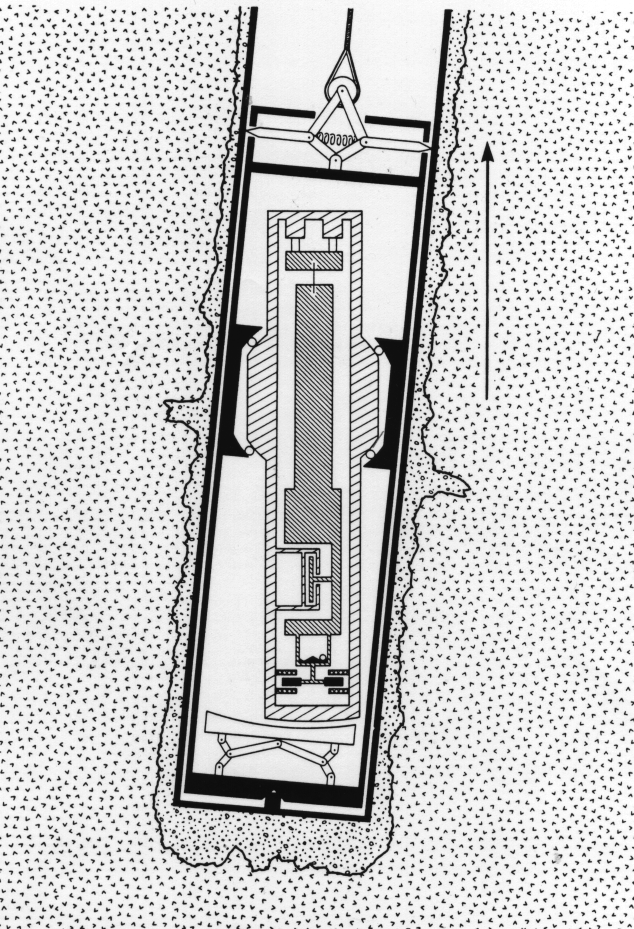 Click here to move on to the gravimeter vault...