Seismometer vault

The seismometer vault houses the following instruments:
- STS-0 (prototype to STS-1)
- STS-1
- STS-2 (part of German Regional Seismic Network, GRSN)
- Geotech/S-13 PCM station (part of Geolog. Landesamt Freiburg)

Vertical component STS-0 under its glass bell cover.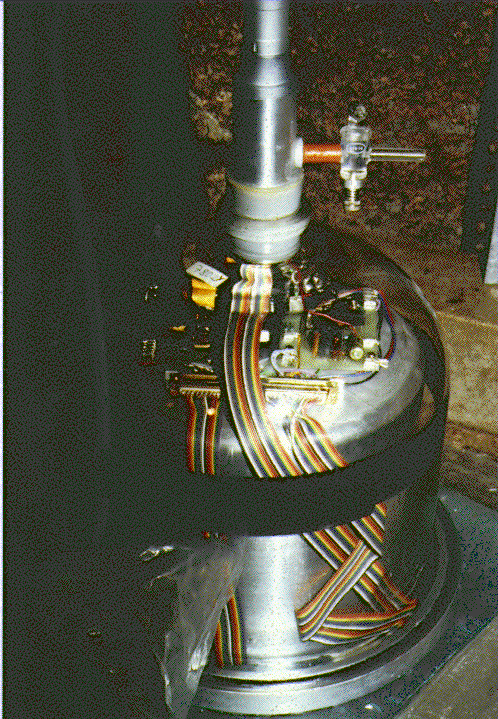 Horizontal component STS-0...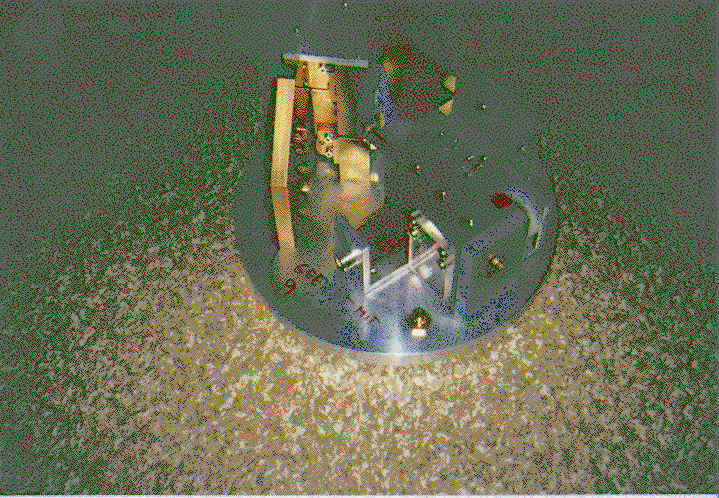 Prof. E. Wielandt (Geophysical Institute, Stuttgart University) disassembling an STS-2.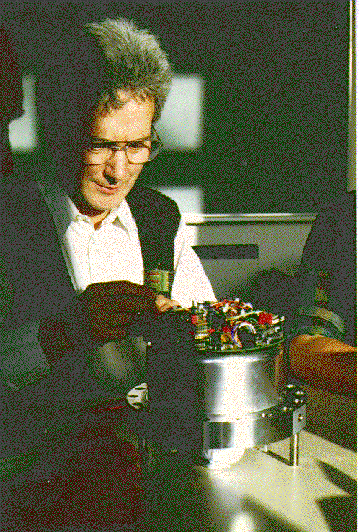 Erhard getting some help while removing the electronics ...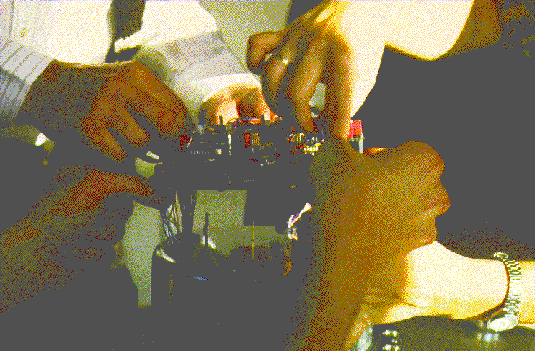 The three seismometers inside the STS-2.
At the heart of the STS-2 seismometer are three identical sensors placed at 120 degree angles. They sense ground motion in three orhogonal directions which can be thought of as the edges of a cube standing on one of its points.
The three horizontal cylinders which can be seen in the picture shield the magnetic fields of the enclosed feed-back coils.
Toward the center the displacement sensors (capacitor plates) with an array of small holes (to reduce air friction) can be seen.
The leaf springs would only be visible in a view from below.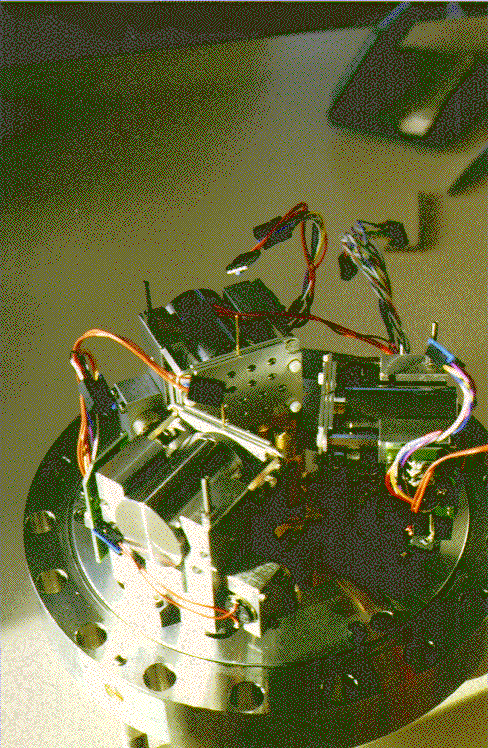 Click here to move on to the strain meters at the back of the mine...